Audi Tire Rotation Service in Seaside, CA
Tire rotation service is a basic but vital maintenance service for the optimum reliability, safety, and performance of the tires on your Audi. At Audi Monterey Peninsula, we have a state-of-the-art tire center that offers a full range of tire services including tire rotation service. Our tire center is located in Seaside, CA, allowing us to be only a few miles from Marina, Pacific Grove, Del Monte Forest, and Monterey. Please continue reading to learn more about tire rotation service at Audi Monterey Peninsula.
Schedule Service
What is Tire Rotation?
In tire rotation service, the tires are moved from one position of the vehicle to another based on a suitable tire rotation pattern. By changing the position of the tire, the tire tread is allowed to wear evenly. This helps extend the life of the tires, prevents blowout, and allows for the best fuel efficiency for the vehicle. It might also be a requirement to get tire rotation service to keep the tire warranty valid. If the tires on your Audi are cupping or have worn-out edges, the tires may be already suffering from uneven tread wear. Our technicians at Audi Monterey Peninsula are highly experienced in tire rotation service and after inspecting the tires on your Audi, they can guide you on the ideal tire rotation service interval for your vehicle. They can also fix issues with the suspension or steering system that might be contributed to the uneven tread wear.
Why Get Service at Audi Monterey Peninsula?
There are plenty of service centers in Seaside, CA, that offer tire rotation service, however, at Audi Monterey Peninsula we specialize in service and parts for Audi vehicles. This makes us understand the unique service requirements for Audi models. While performing tire rotation, our Audi expert technicians might also find other issues with your Audi that require attention. This helps us fix the problem before it turns into a major issue.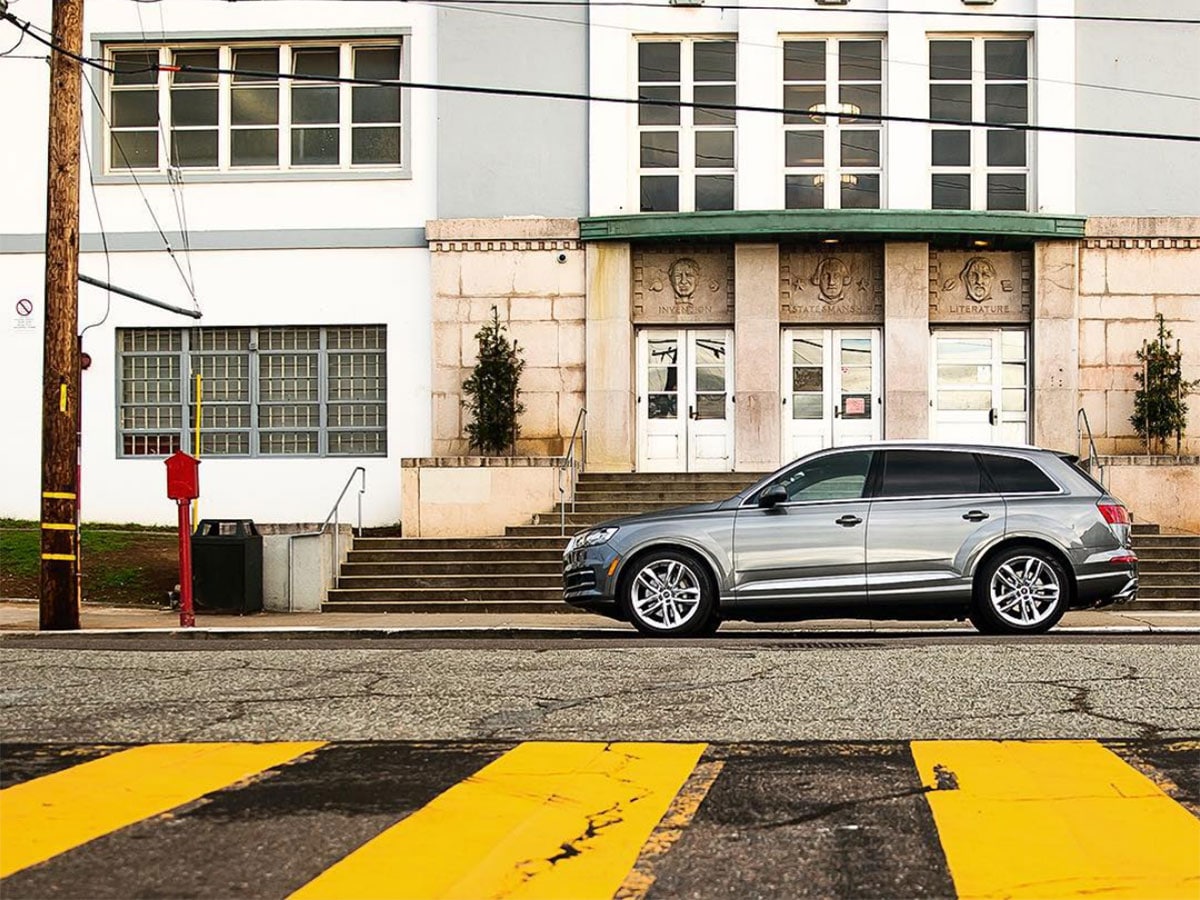 Get Certified Tire Rotation Service at Audi Monterey Peninsula
The tires on the front and rear can wear at different rates. Allow our technicians to inspect the tires to guide you on tire rotation service. To schedule a tire rotation service at Audi Monterey Peninsula, please give us a call, or use our website to make a booking. If required, you can choose to get new tires at our facility. We carry tires from several top brands at our facility. Don't forget to check our Audi Monterey Peninsula service specials for the latest tire rotation coupon.
Schedule Service
Complimentary Amenities
Complementary Beverage & Coffee Bar
Certified Technicians
Comfortable Waiting Area
State-of-the-Art Facility