Audi Filter Replacement in Seaside, CA
Audi owners near Seaside, CA, choose us for quick, convenient, and certified-quality filter replacement services in a state-of-the-art facility. Our certified technicians apply skills daily performing filter replacements for Audi models, including the Q5, Q3, Q7, Q8, A3, etc. We embrace certified Audi standards by installing genuine OEM filters to factory specifications. Check the monthly maintenance offers to save on certified Audi filter replacement services, and contact us to schedule your appointment at Audi Monterey Peninsula in Seaside, CA.
Filter Services
Oil Filter Replacement - If there is any dirt or grit in the engine's oil, the oil filter keeps it from getting into the engine's moving parts; the oil filter needs to be replaced at every oil change.
Fuel Filter Replacement - The fuel filter is responsible for keeping sediment in the fuel tank from entering the engine's cylinders with the fuel, and it will need to be replaced occasionally.
Engine Air Filter Replacement - Your engine needs clean air to function, and the engine air filter keeps the air entering the engine free from contaminants. Be sure to change it at the recommended intervals.
Learn More
Cabin Air Filter Replacement - The cabin air filter keeps pollen, mold, dust, and other contaminants from entering your cabin, and it will need to be changed when it gets clogged.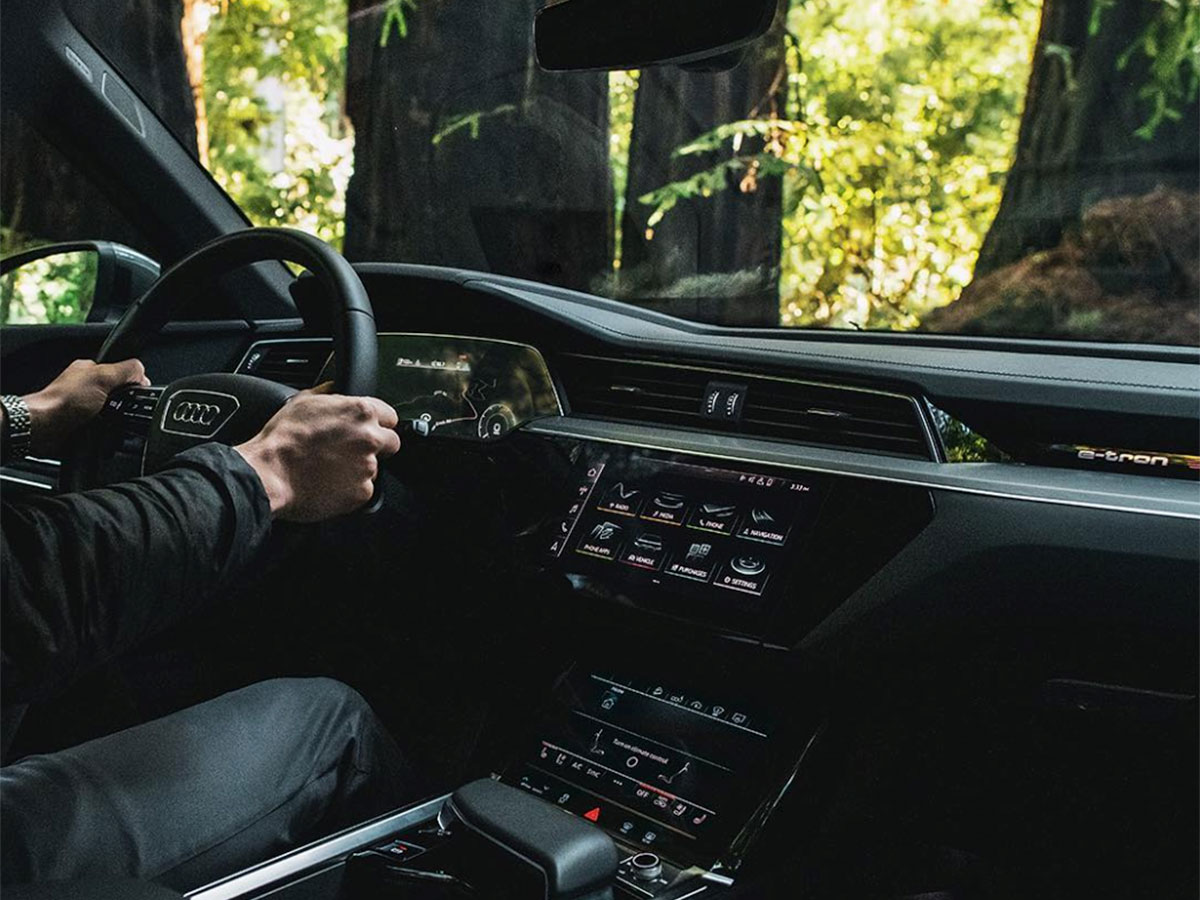 Audi Filters & Replacement Maintenance
Renowned automakers like Audi manufacture vehicles with several filters that prevent debris from wreaking havoc on primary systems and driving experiences. By definition, filters must allow adequate air/fluid flow while collecting unwanted pollutants/contaminants. Filters require replacement maintenance because clogging obstructs flow and prevents effective debris collection. Reference the Audi owner's manual to know filter replacement maintenance intervals. Call us if you have questions about your Audi's ideal filter replacement intervals.
Schedule Service
Certified Audi Filter Replacement Services Near Monterey and Pacific Grove, CA
Filters are critical components for an optimized Audi ownership experience. Choosing certified Audi filter replacement maintenance is a profitable investment in service quality and customer satisfaction. We install new oil filters with oil changes. The Audi HVAC system has an embedded cabin air filter between the blower motor fan and vents. Audi recommends a cabin air filter replacement every 30,000 miles. Audi recommends fuel filter replacement every 20,000 miles for TDI® diesel models. Promote peak engine performance and prevent damage with an engine air filter replacement every 30,000 miles. We install new transmission filters with automatic transmission fluid exchanges.
Come to Audi Bakersfield for Certified Audi Filter Replacement Services
Audi enthusiasts near Seaside, CA, can schedule filter replacement appointments online or by phone. Schedule service appointments online by submitting basic information within minutes. Call our knowledgeable service advisors with questions and book appointments. We have a comfortable customer waiting area with complimentary coffee/beverages, vending machines, high-definition TVs, and reading materials – magazines/newspapers. Explore the Audi parts and gear boutique for a personalized ownership experience.
Complimentary Amenities
Complementary Beverage & Coffee Bar
Certified Technicians
Comfortable Waiting Area
State-of-the-Art Facility