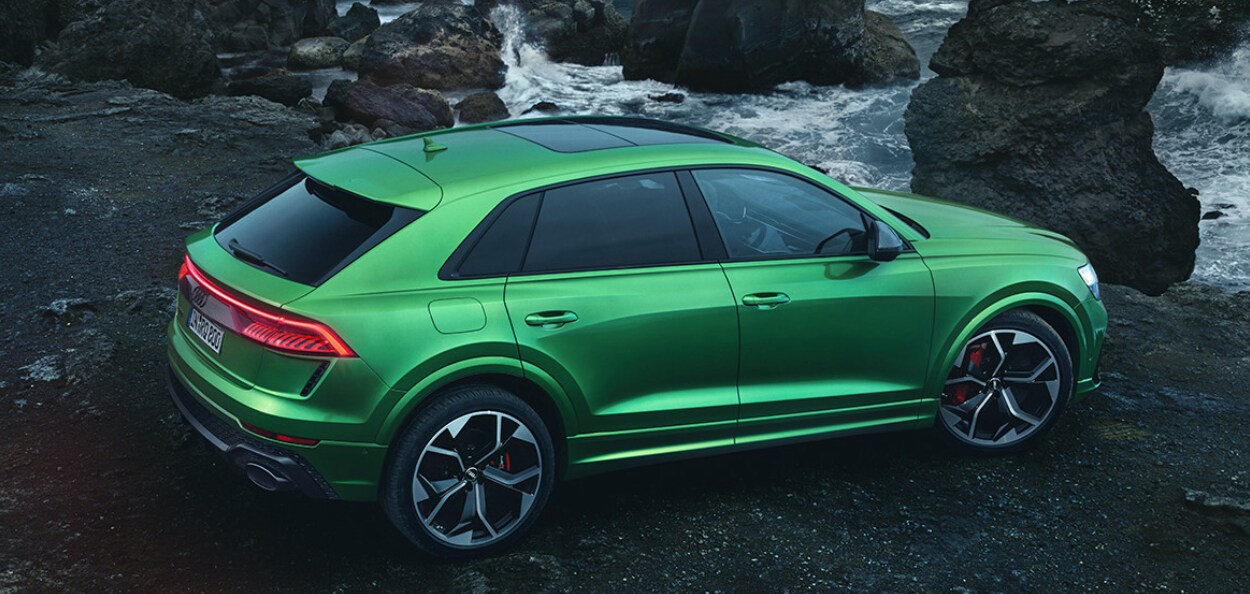 Drive Audi's Luxury Performance SUV - the Audi RS Q8
Finding the perfect balance of power, luxury, and performance in a crossover SUV has eluded drivers for decades. However, the all-new Audi RS Q8 is everything drivers want, packaged into one powerful vehicle. The technology, details, and energy the all-new Audi RS Q8 brings to the road is precisely what drivers have been craving. Learn why you need to get behind the wheel of the Audi luxury performance RS Q8.
A Powerful Engine That Exceeds Performance Expectations
Power is the number one word to describe the new RS Q8. The vehicle is charged with a 4.0-liter twin-turbocharged V-8 engine and an eight-speed automatic transmission combination. With a horsepower of 591, the RS Q8 is said to accelerate from zero-to-60 in a mere 3.6 seconds and hit 190 mph at full throttle. This is not your average crossover. It is invigorating, fun, and exciting to drive and makes driving a family-friendly car enticing.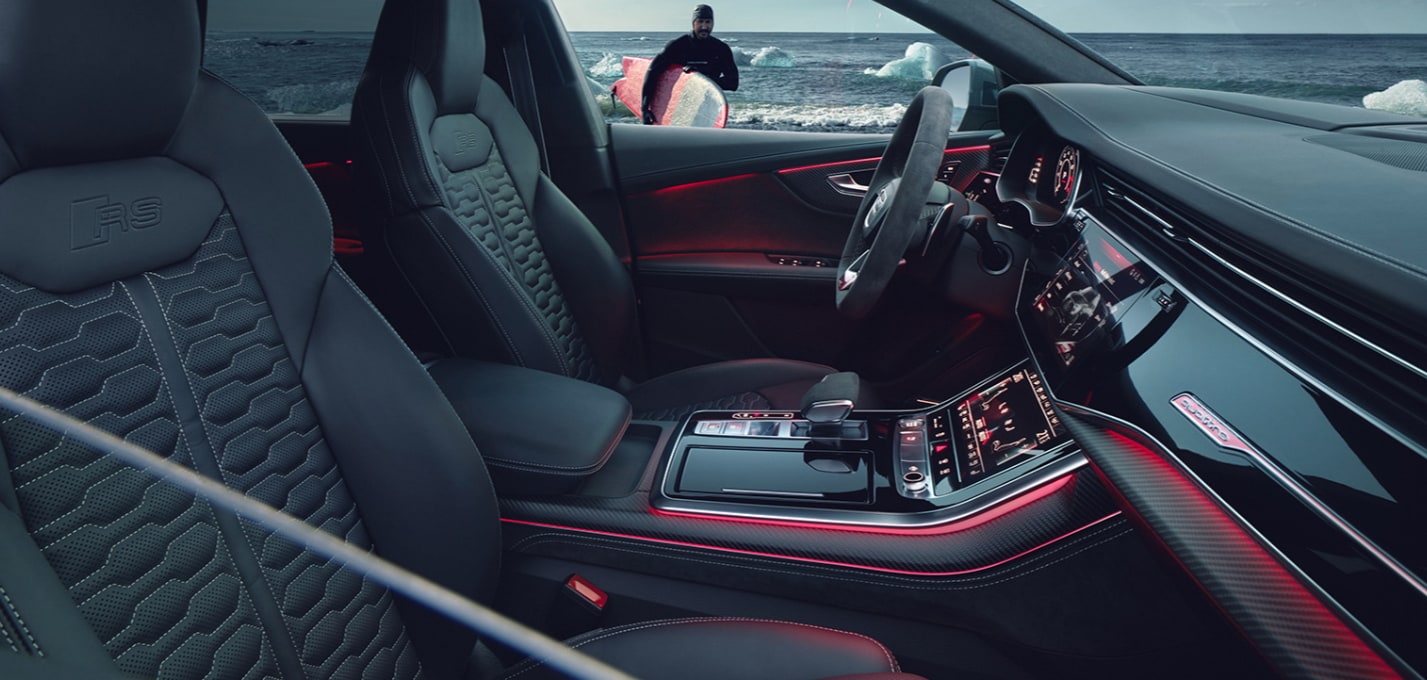 The RS Q8 is Designed for Tech-Savvy Drivers
Audi did not cut corners with power, or with technology in the all-new RS Q8. The interior is designed around technology features that make driving fun, easy, and safe. The MMI infotainment system includes upper 10.1-inch and lower 8.6-inch touchscreen displays. The top screen makes navigation easy with the integration of Google satellite views and navigation maps. The lower screen replaces analog dials and knobs and acts as a tablet so drivers can write in short keywords as a shortcut. Smartphone integration with Apple CarPlay and Android Auto is also standard. 
Standard safety features include anti-lock brakes, stability control, adaptive cruise control, and lane-keeping assistance.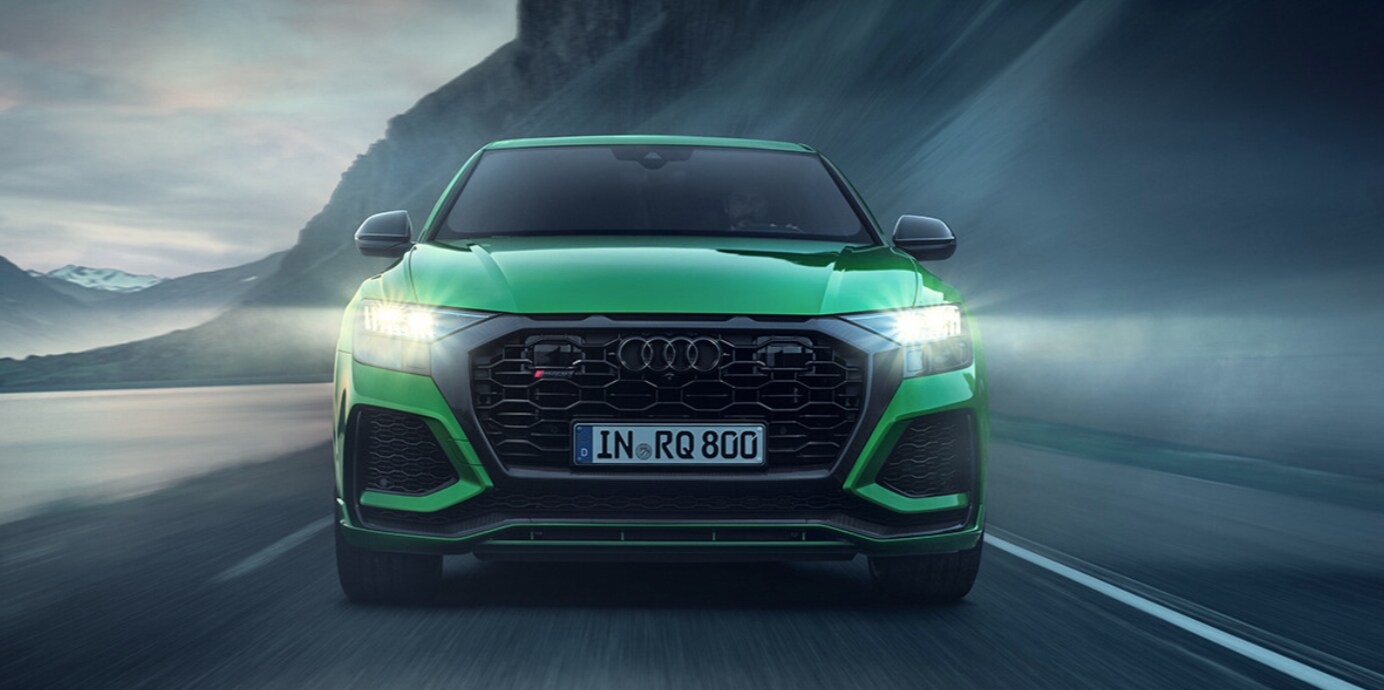 Comfort and Drivability of the Audi RS Q8
Even with the advanced power of the engine and the elite integration of technology, the Audi RS Q8 is a car that is easy to drive. The five-seat cabin is spacious enough for four adults with plenty of legroom and cargo space in the back. Upgraded suspension and braking systems allow secure handling of the vehicle, even when needing to come to fast stops after extreme accelerations. Whether you need the car for family commutes or desire the vehicle for power and performance, this surprisingly versatile will work for any driver.
Schedule A Test Drive
The power of the Audi RS Q8 can only be understood from behind the wheel. Get into the driver's seat and learn what power and luxury feels like when they come together. Reach out to Audi Monterey Peninsula. Our showroom is open 7-days a week and located at 3 Heitzinger Plaza in Seaside, CA. You can also call our sales team at 888-720-5973 or book your appointment online.
Make an Inquiry