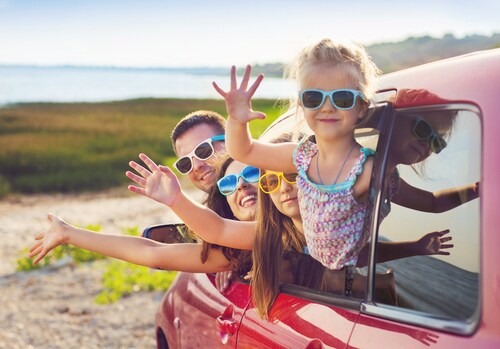 We're betting you have at least one road trip planned for this summer. At Audi Monterey Peninsula, we know there's nothing more exciting than heading off on a road trip. We also know there's nothing worse than having your vehicle break down, leaving you stranded in the middle of your trip. Our Audi Monterey Peninsula dealership wants to make sure your trip is enjoyable from beginning to end. Here are a few tips from our Monterey Peninsula service department.
Before Your Trip Check the Following:
?
Make sure your oil and filter are clean, as well as your air filter
?
Check tire pressure and tread. Look for visible signs of strain, bulges or other damage
?
Make sure to check your spare tire! Make sure you have supplies to fix a flat tire
?
Check wipers and wiper fluid
?
Check coolant and take extra just in case
?
Flush the radiator, if this hasn't been done for a while
What to Bring Along
?
Cloth towels for cleaning dirty windshields, spills, etc.
?
Spare key for your car. Make sure to keep it on you, not in your car!
?
Plastic funnel to add water or other fluids
?
Water bucket in case you need to get water from a river or lake
Pack A Car Survival Kit With These Items:
?
Chain or thick towing rope
?
Pliers, hammer and screwdrivers and wrenches of different sizes
Tips For A Safe and Successful Drive:
?
Make sure to stop when you're tired; don't push yourself
?
Stay at a steady speed. You'll see more and get better gas mileage
?
Stay away from energy drinks and coffee. If you get tired, pull over and rest
?
Stay away from trucks. Never tailgate. Pay full attention to the road
?
Always fill your gas tank when it is half full. Avoid trying to find a gas station in a remote area.
Let Audi Monterey Peninsula Help You Prepare For Your Trip
Our service technicians at #AudiMontereyPeninsula would be more than happy to check out your vehicle before you take it on a long trip. Whether you need regularly scheduled maintenance or service due to other complications, we are here to help. And, while you're here, you can check out our inventory of new, pre-owned and Audi used cars. To learn more and to schedule a service appointment or test drive online, visit our website at www.montereyaudi.com.
Audi Monterey Peninsula
3 Heitzenger Plaza Seaside, CA 93955
Phone: 877.949.5630
Website: www.montereyaudi.com/?ibp-adgroup=SE_Target